Backflow Certification | Miramar, Florida
Anyone who has been in the plumbing industry knows the importance of backflow certification of Miramar, Florida. Backflow certification is essential for ensuring that a plumbing system runs safely and efficiently and that it is up to date with local regulations.
At Leak Troopers Backflow Certification of Miramar, we offer comprehensive backflow certification services to ensure your systems are safe and compliant. Our certified technicians are knowledgeable on all types of backflow certification systems and can provide quick and efficient service. We use only top-of-the-line equipment to make sure you get the best quality service possible.
Backflow certification of Miramar also helps protect against potential health hazards, such as contamination of water supplies by backflows from drains or sewers into drinking water sources. Our experienced technicians can help you identify any potential risks associated with your plumbing systems and make sure your backflow prevention measures are up to code. We take the time to thoroughly inspect each system, making sure there are no gaps in coverage that could lead to contamination or other health risks.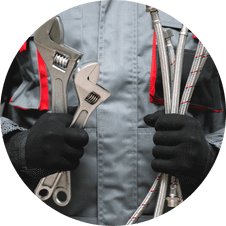 OUR BACKFLOW CERTIFICATION OF MIRAMAR SERVICE FEATURES
In addition, our certified technicians will work with you to develop an effective maintenance plan for your system so that you can keep it running smoothly year after year. This plan will include regular testing and inspection services to ensure that all parts remain in compliance with local regulations. We also provide detailed reporting of each inspection which can be used as evidence of regulatory compliance if needed.
We understand how important it is to have reliable backflow certification services, which is why we strive for excellence in all areas of our business—from customer service to quality control—ensuring you get the highest level of protection possible for your plumbing system at all times. With years of experience under our belts, we're confident that we can provide a superior level of service when compared with our competitors!
1. Certified technicians: Plumbing backflow certification ensures that all technicians employed by the company have been certified to handle any type of plumbing backflow issue or installation.
2. Prevention measures: Companies offering plumbing backflow certification also utilize preventative measures such as regular inspection and maintenance processes of existing systems, as well as installing anti-siphon devices to further protect against potential contamination issues.
3. Equipment testing: All equipment used in the installation of a customer's backflow system is tested for quality and performance prior to being installed on their property.
4. Knowledgeable staff: The staff at companies offering plumbing backflow certification are knowledgeable in the various aspects of designing, installing, inspecting, and maintaining these systems to ensure they remain in perfect working order over time without compromising safety or effectiveness.